Word of the Week: Accountability
Life Lesson:
As someone with a queer sister, I've always felt a bit conflicted about Pride Month. On the one hand, it's awesome that so many people and companies outwardly show their support for the LGBTQIA+ community—something that didn't happen even 10 years ago.
On the other hand, I cringe a little when I see storefronts put up their once-a-year rainbow flags, rainbow-themed retail campaigns and corporate floats overflowing with rainbow-clad employees in the Pride parade. I think to myself: Do they actually care about my sister or are they just using her sexuality as a marketing tactic—only flying rainbows to "look good" for profitability's sake? Could these companies make a greater impact if they re-allocated the funds spent on rainbow-themed paraphernalia to LGBTQIA+ staff or donating to LGBTQIA+ organizations that are more attuned to the needs of the community?
I asked my sister. Though she doesn't speak for the entire queer community (a common misconception of allies), and there's no right or wrong answer, she shared three things that stuck with me:
Trendy activism has the potential to be net positive (i.e. better than nothing/homophobia)
Trendy activism only became trendy after the blood, sweat and tears that came before the 1969 Stonewall Riots, which marked the first Pride, led by trans and queer people of color like Marsha P. Johnson — sans colorful, corporate parades.
Trendy activism means less if actions aren't taken, like hiring trans or giving the LGBTQIA+ community access to quality healthcare
I've been thinking a lot about this in the context of the Black Lives Matter movement and how many companies are coming out of the woodwork to show their support for the Black community. I can't help but wonder how much of this sudden activism is rooted in integrity and how much of it is optics. What actions are they taking beyond releasing a statement and changing their social media profile picture to a black square? Will these corporations actually change policies to be more inclusive, pay BBIPOC as much as their white counterparts and care for their Black employees well after it is trendy to do so?
Or will they tokenize the Black community like they have, in many respects, the LGBTQIA+ community to the extent that it helps their bottom line? Will they continue to neglect protecting and fighting for the most vulnerable of these two populations—trans people of color?
Only time will tell, and I hope to be pleasantly surprised.
Ask Yourself: How can you hold yourself and others accountable to address visible and invisible assassinations of marginalized communities?
Weekly Mantra: Remember what we're fighting for.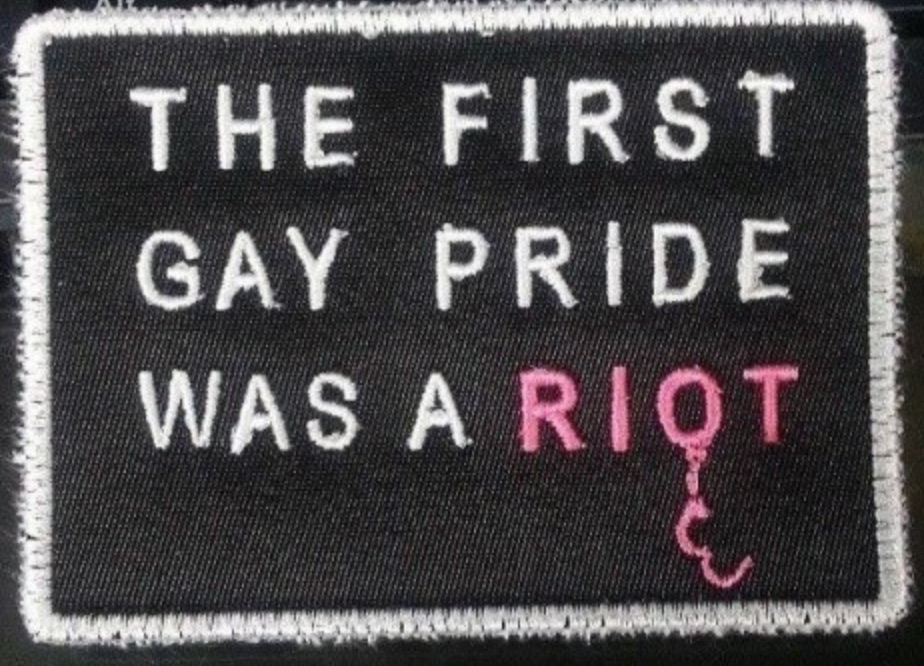 When in Doubt, Jam It Out!
RAIN by Ben Platt (Follow the Spotify playlist "Jam it Out with Elizabeth" to stay up-to-date with the weekly tunes 🎵)
Things I'm Educating Myself With:
In this IGTV, Alok speaks with Black non-binary trans femme organizer Joshua Allen about their work to support Black queer and trans protesters and explains demands for transformative justice and police abolition. I learned SO MUCH from this conversation. Allen's smart articulation helped distill complex societal issues into bite-sized nuggets that were easy to understand and connect with. They gave powerful explanations for why the criminal justice system is broken, why it's more effective to defund vs. reform the police and why the current uprisings were a long time coming.
In this TEDxUCLWomen, activist, writer and former model Tschan tells her story and experience as a black trans woman, and how these two facets of her identity intersect. Given current events and in honor of Pride, it's important we all educate ourselves on the black trans community, one of, if not the, most marginalized groups in our country.
Bonus:
If you are looking for intersectional small businesses to support, check out this great list of Black queer-owned businesses from all over the country that range from sex shops and tattoo parlors to apothecaries and affirmative fitness classes.
"The racial injustice Black Americans face goes beyond physical violence. According to a 2010 report by the U.S. Department of Commerce Minority Business Development Agency, Black-owned businesses are less likely to be approved for funding than white-owned businesses. A 2019 report by the National Community Reinvestment Coalition (NCRC) found that Black business owners are treated inferior at banks. In 2018, Forbes reported that if and when Black business owners do get funding, they're more likely to receive smaller loans with higher interest rates than white business owners."
Big hugs to all of you!
xo,
Elizabeth