Word of the Week: Friendship

Life Lesson:
I've spent a lot of time and energy these last few years exploring the nature of my friendships. Which friends make me feel like the best version of me? Which friends make me feel small? Which friends do I feel most relaxed with? Which friends make me feel drained? Which friends are not really friends at all? 

Friendship is something I feel like the self-help space often skips over. We get so consumed with trying to fix ourselves that we don't stop to question how the people with whom we surround ourselves influence our sense of self-worth. 

Over the years, I've had to learn to accept people for who they are and not who I want them to be. I've had to heal the wounds that still fantasize about the idea of a type of intimacy that will never be there (and perhaps never was). It's a hard thing to stomach. 

That's the thing with acceptance. It doesn't happen overnight. There are necessary periods of grieving that have to happen before you can accept the harsh realities that stand in front of you. Sometimes the sadness feels too hard to bear.

In the midst of all the sadness, however, there is the gift of clarity. The ability to see yourself more clearly. To see other people more clearly. To see your relationships more clearly. You can see what your younger self could not. 

People often tend to think you can just "move on" from friendships that don't serve you. It's not that easy though. Especially in a society that teaches women to value niceness and loyalty above all else. It's more normal to people-please at the expense of your happiness than to set healthy boundaries and stand up for yourself.

The less tightly I grip onto my friendships, the more the superficial ones melt away and the real ones rise to the surface. It's been a journey of learning I don't have to abandon myself to be loved and valued by my friends. Just being me is enough.

Ask Yourself: How often do you contort yourself into someone else just to fit in with others? What would a nourishing friendship look and feel like to you?


Weekly Mantra: I deserve friends who appreciate me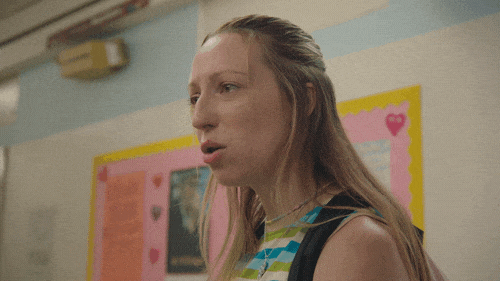 Want more Monday Vibes? ✨Get the full digital self-care package exclusively through my newsletter.  Sign up here for weekly inspiration, access to subscriber-only tools and resources, and science-backed ways for living your best life!