Word of the Week: Laughter

Life Lesson: 

Laughing is one of my favorite parts about being alive. It fuels me in ways that nothing else does. I consciously surround myself with people who make me laugh. My partner. My friends. My clients. Even my therapist. The unifying thread with all the relationships I hold near and dear is that we laugh together. A lot.
Like this text thread with my friend…we just can't wait to laugh with each other!!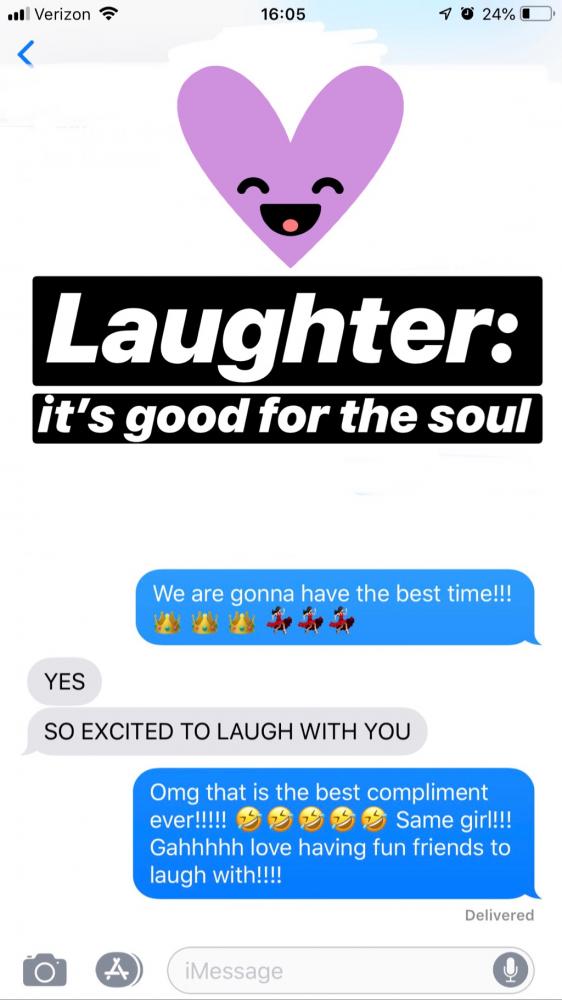 The cool thing about laughter is that it requires a sense of shared humanness. To laugh with someone means you've tapped into a part of yourself that can relate to the experience of another. It's a way of communicating that goes beyond words. It's the gift of being able to say "Girl, I get it." Without the shame. Without the pity. Just love, understanding, and dash of humor at how ridiculous it is to be human sometimes.
As Andrew and I always say: "If you can't laugh, you'll cry." Usually, I do both. 😂
To boost the amount of laughter in my life, I've been filling up my Instagram feed, Netflix queue, and podcast list with comedians and other people who make me laugh. It's been one of the best things I've done for my mental health. Life doesn't need to be so serious.
Here are some of my fave things that are making me LOL these days:
Life can get all sorts of f*cked up. People will piss you off. Work will disappoint you. Things won't go the way you planned. If you can sprinkle in a little laughter, it will help offset the days that really suck.
Ask Yourself: What can I do to maximize the number of times I laugh this week?
Weekly Mantra: Laughter is good for the soul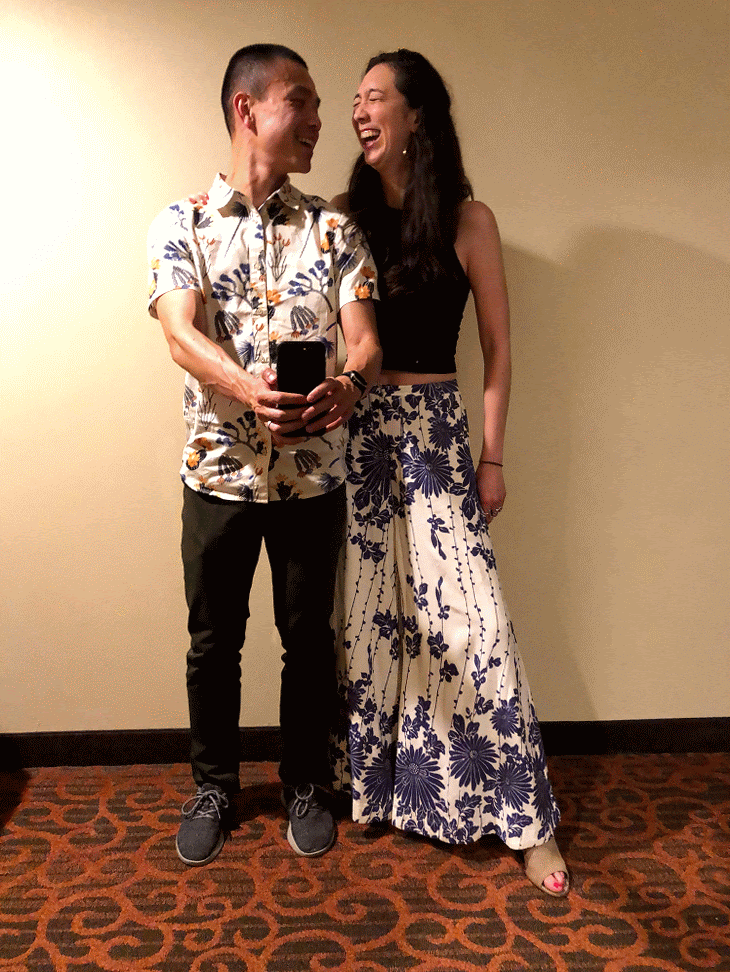 Want more Monday Vibes? ✨Get the full digital self-care package exclusively through my newsletter.  Sign up here for weekly inspiration, access to subscriber-only tools and resources, and science-backed ways for living your best life!